The One
Signature Hair Water
$11.00
I totally know what you're going to say… "WHY do I need a hair water? Can't I just use water from the faucet?" No! It's not the same. The reason this hair water is so special is because it comes out in a super-fine consistent mist which is what makes all the difference.
(200 ML) NET WT. 7 FL OZ / 198 G
The One
Signature Hair Water
$11.00
"This ultra-fine mist has the TINIEST bit of castor oil in it to keep hair moisturized and fresh long after day one."
Kristin Ess
How To
I use this to:
add moisture back into the hair before restyling
add texture
calm down hair that has been over-curled
add fullness back into hair that has been over-straightened
rehydrate dry-feeling hair
remove creases when doing flat iron waves
add Kristin Ess Hair Signature Fragrance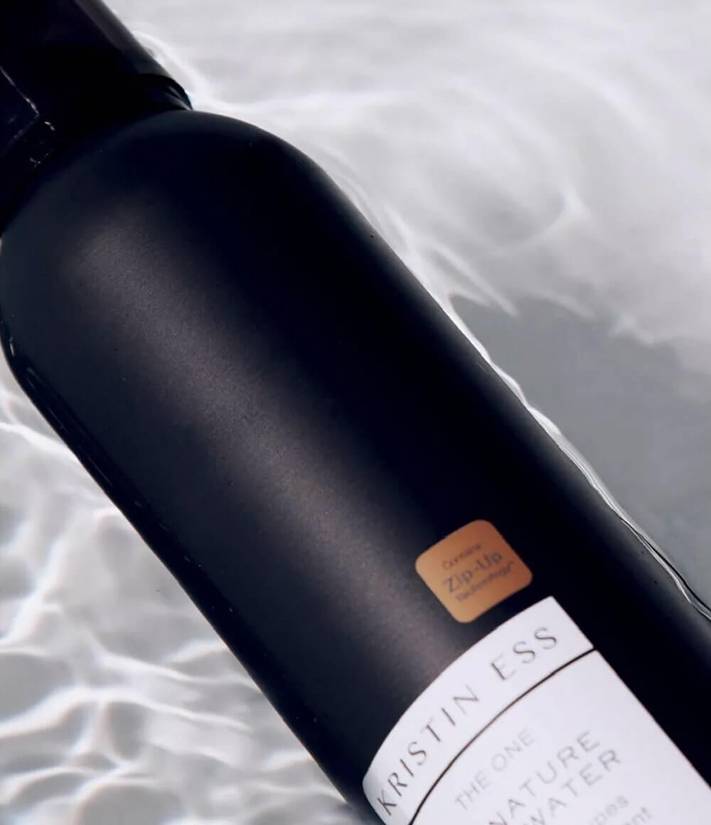 Cruelty-Free
Kristin Ess is a cruelty-free brand and we're committed to being cruelty-free. This means we do not test on animals at any stage of product development, and we will only work with vendors who uphold the same standards. We are proud to share that our products are certified cruelty-free by PETA's Caring Consumer program.
FREE OF SULFATES, PARABENS, PHTHALATES + SILICONES
Made in the USA
view all ingredients
WATER, PEG-40 HYDROGENATED CASTOR OIL, ALGIN, CHITOSAN, CARRAGEENAN, LITCHI CHINENSIS PERICARP EXTRACT, HYPNEA MUSCIFORMIS EXTRACT, SARGASSUM FILIPENDULA EXTRACT, SALVIA HISPANICA SEED OIL, GELIDIELLA ACEROSA EXTRACT, HYDROLYZED KERATIN, SORBITOL, CAPRYLIC/CAPRIC TRIGLYCERIDE, COCO-GLUCOSIDE, CETEARAMIDOETHYLDIETHONIUM SUCCINOYL HYDROLYZED PEA PROTEIN, XANTHAN GUM, GLYCERIN, PHENOXYETHANOL, ETHYLHEXYLGLYCERIN, FRAGRANCE.
Please note, ingredient lists may change any time a product is updated. Always check packaging to get the most accurate list of ingredients in each product.